What You Need to Know About Risks of ICL Surgery
Sub Title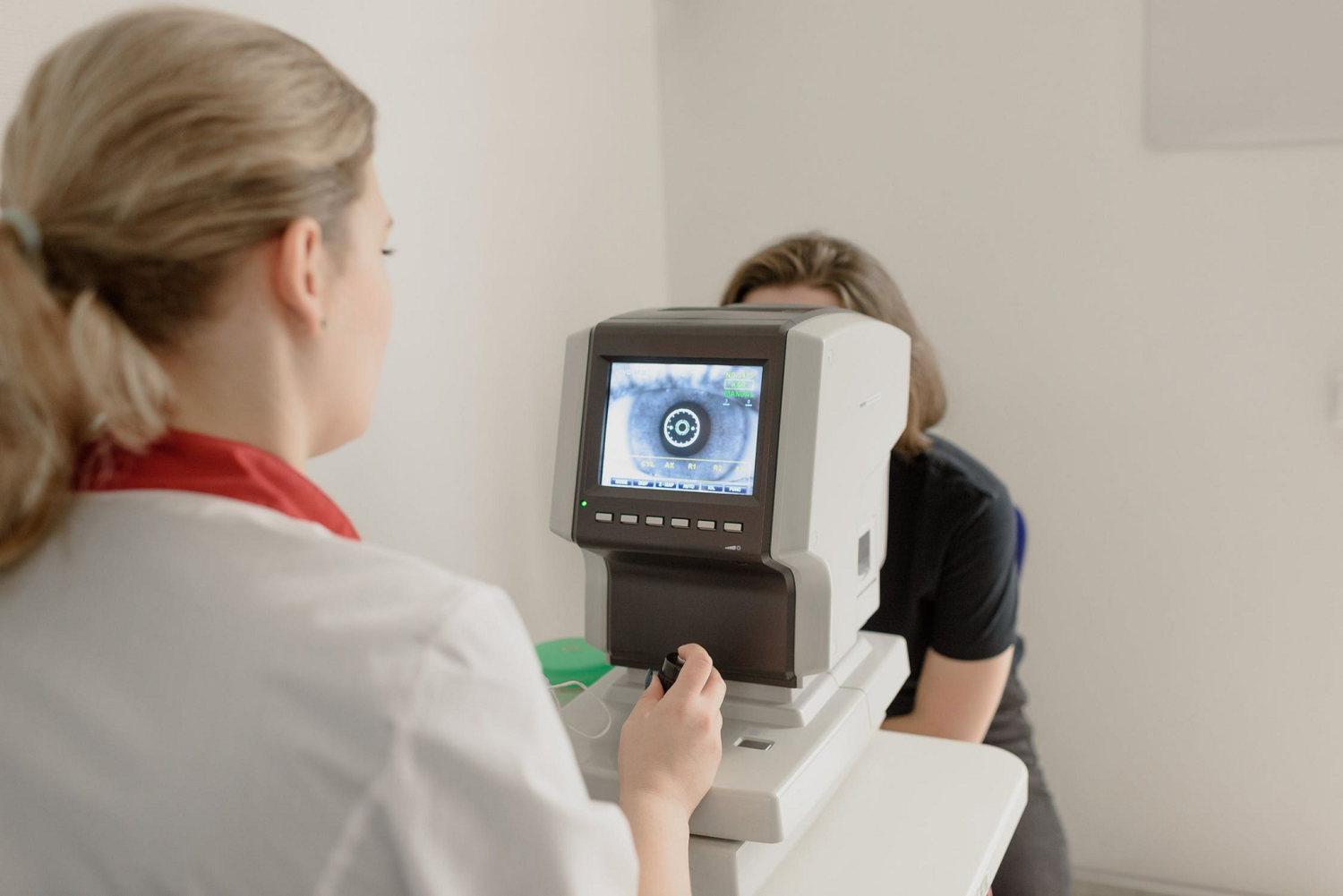 Living with nearsightedness doesn't come without its challenges. Not being able to see things as they're meant to be seen is not only frustrating, but in some instances it can be dangerous. If you've been diagnosed with nearsightedness and are looking for a permanent fix, there are many surgical procedures to consider.
An effective vision correction procedure to fix some of the most common vision issues is that of implantable contact lens (ICL) surgery. Keep reading to learn more about ICL, including how it works, its benefits, the risks, and whether you may be a candidate for this procedure.
What Is ICL Surgery?
Implantable contact lens (ICL) was approved by the FDA in December 2005 and has been used tens of thousands of times to help patients who have been diagnosed with nearsightedness, farsightedness, and astigmatism. The surgery involves the placement of an implantable contact lens that provides clear vision for those with nearsightedness. The ICL is made of a biocompatible material known as a collamer. This is a combination of plastic and collagen.
During the procedure, the implantable collamer lens is placed between the natural lens and the iris. The implanted lens helps the natural lens to refract light on the retina, which produces clearer vision. Dougherty Laser Vision uses Visian ICL technology to perform this procedure.
ICL is a great option for those who want a higher quality of vision than what LASIK provides, as well as for patients who don't want a flap. It's a great alternative for patients who aren't good candidates for LASIK due to dry eyes, irregular corneas, or prescriptions that exceed the acceptable range for LASIK.
Benefits of Implantable Contact Lenses
There are many benefits of the ICL procedure. Aside from having improved vision, other benefits include:
Can fix severe nearsightedness that other procedures can't correct
No need to wear glasses or contact lenses
Permanent, but can be removed if needed
Improved night vision
Quick recovery
Less likely to cause dry eyes
Life after lens implant surgery is easier and more convenient, and you can finally see the world the way it's meant to be seen. ICL performed with Visian ICL technology offers a long-term fix for problematic vision.
Possible Risks of ICL Surgery
Of course, as with any type of eye surgery, there are both risks and benefits to consider. Now that you know about the many advantages that ICL offers, let's touch on some of the potential complications.
While ICL has shown to be a safe and effective procedure, there is a risk for several complications, including:
Vision loss due to increased intraocular pressure
Glaucoma
Blurry vision
Cloudy cornea
Retinal detachment
Eye infection
Because ICL decreases the circulation of fluid in the eyes, it increases the risk of cataracts. Early cataracts may also form due to an improperly sized ICL that causes chronic inflammation.
Is ICL Surgery Right for You?
There are certain patients who are more suitable for ICL surgery than others. Any patient who has been diagnosed with low, moderate, or extreme nearsightedness may be a candidate. However, patients must also have a stable prescription.
If you're interested in learning more about Visian ICL surgery and whether this procedure is right for you, you'll want to schedule a consultation with a reputable laser- and lens-based vision correction surgeon. The team at Dougherty Laser Vision has years of experience in performing ICL surgery with Visian ICL technology along with a wide range of other vision correction procedures.
Don't go another day with less than perfect vision! Contact our office today at (805) 987-5300 or schedule an appointment online for ICL consultation. Unsure what laser eye surgery is right for you? Take our Vision Correction Self Evaluation.